"I have seen all the things that are done under the sun; all of them are meaningless, a chasing after the wind." — Ecclesiastes 1:14
A sound performance using wind as instrument.
Performaned at:
Currents New Media 2021 Festival
ReFest 2020
, @
CultureHub
NYC
ITP NIME 2019, @Paper
Box, Brooklyn
---
Category:NIME, performance
Type: Individual
Year: 2019
Tools:
Ableton, Nano BLE 33, Lavalier microphones, electric fans, bottles and tubes
Sound Mixing:
Chenyu Sun

Special Thanks To:
Merche Blasco, Luisa Pereira, Mimi Yin, Huiyi Chen, Chelsea Chen, Yang Yang, ITP NIME Residents
The Wind Catcher is an sound performance that interprets the absurdity of human's efforts to find meanings in seemingly insignificant matters through defining goals, setting rules and executing tasks. It asks that what really matters to us if everything we do is just a chasing after the wind.

The performance uses the invisible wind as the major source of sound and found objects as instruments. The Wind Catcher travels to different places to explore different kinds of wind as her/his job. With a set of self-made tools, the character intervenes with, records and composes the sound of wind on the site as a regular routine. At the end of the routine, the character looks on what his/her hands had labored to achieve, he/she wonders — what it is that I get?

While using wind as a metaphor, it explores the acoustic affordance of air movement through the intervention of found objects and audio feedbacks.


Performance @CultureHub Refest 2020
Performance @Paper Box, 2019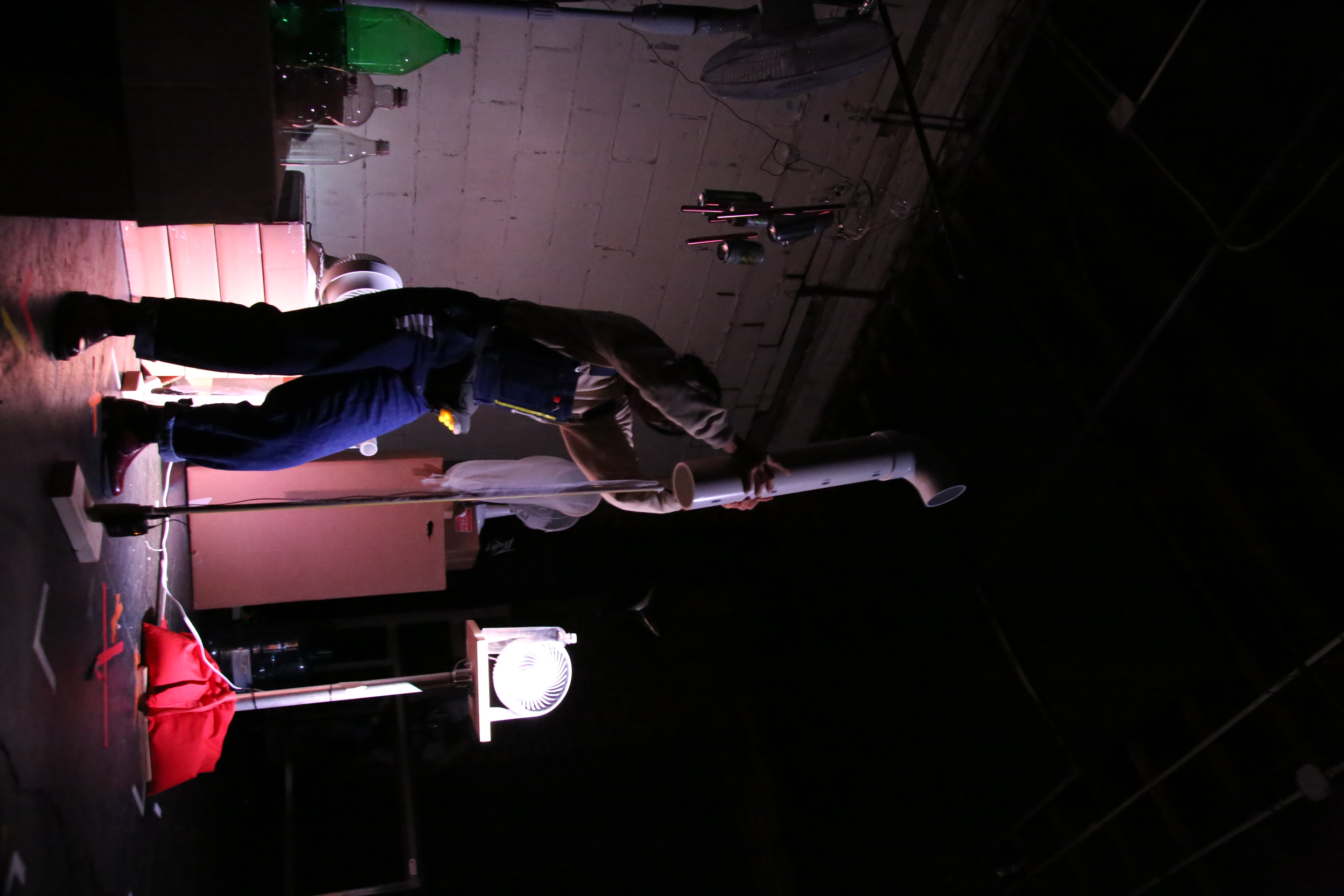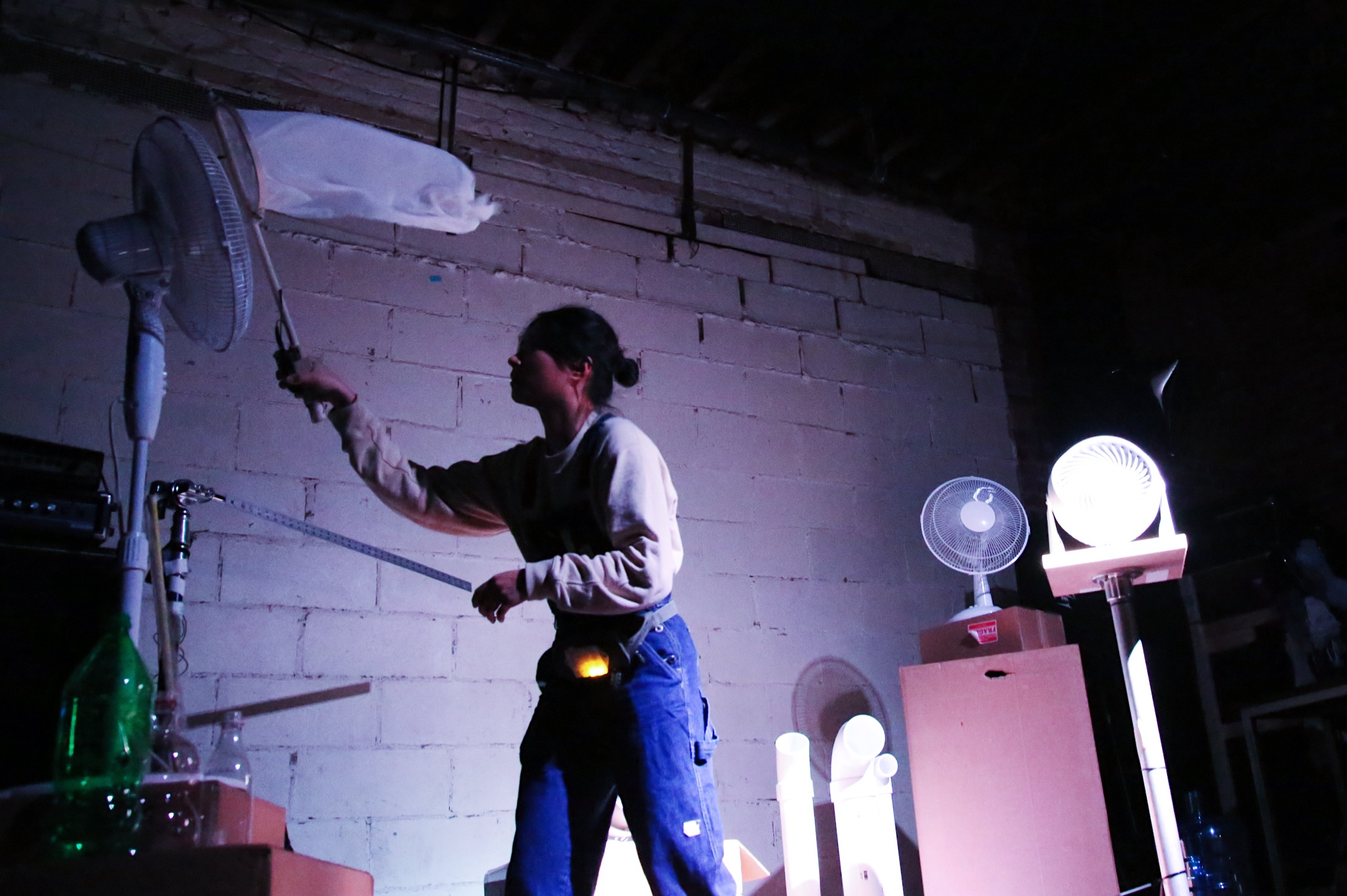 Photo Credit: Tong Wu

Instrument & Stage Design
Sound Investigation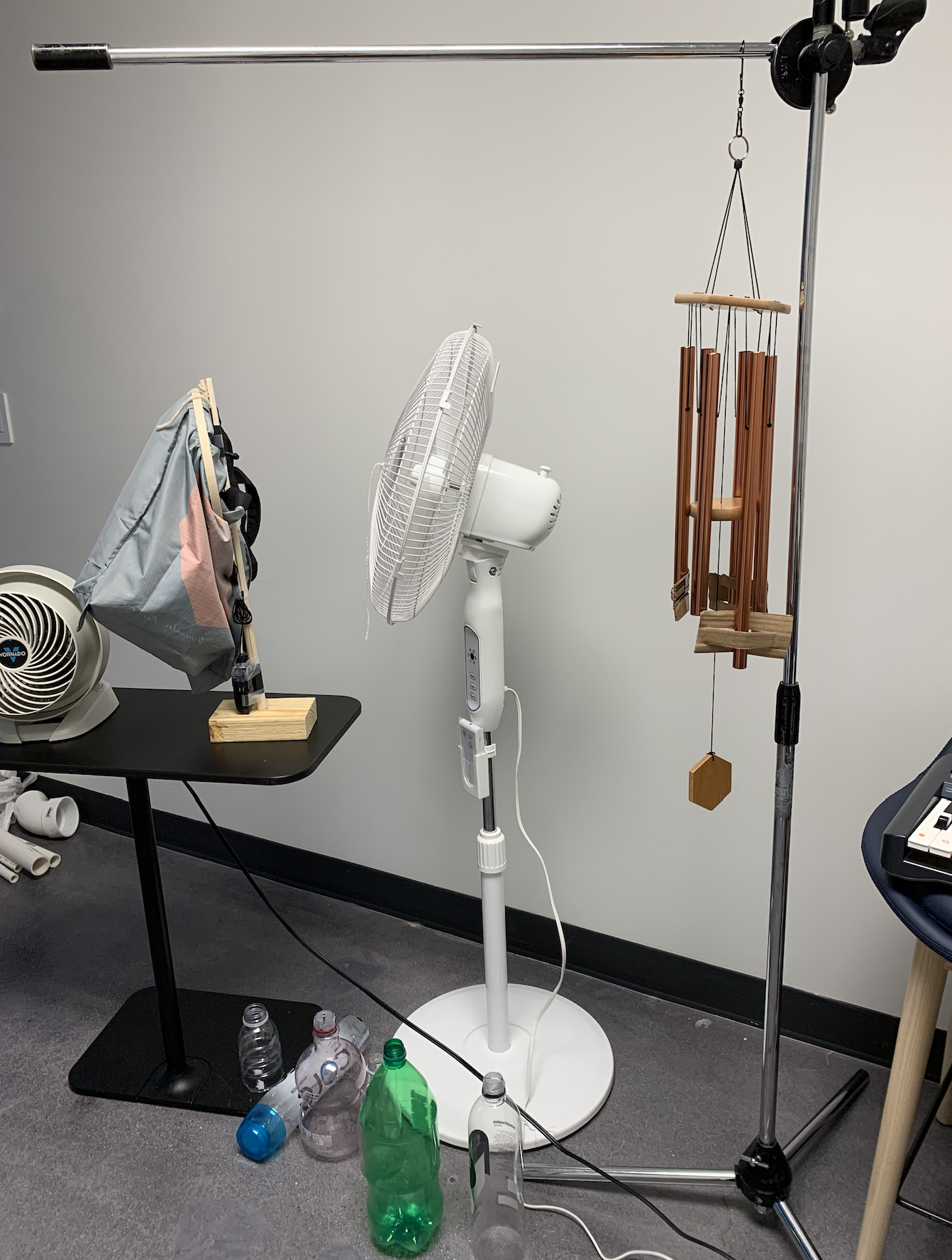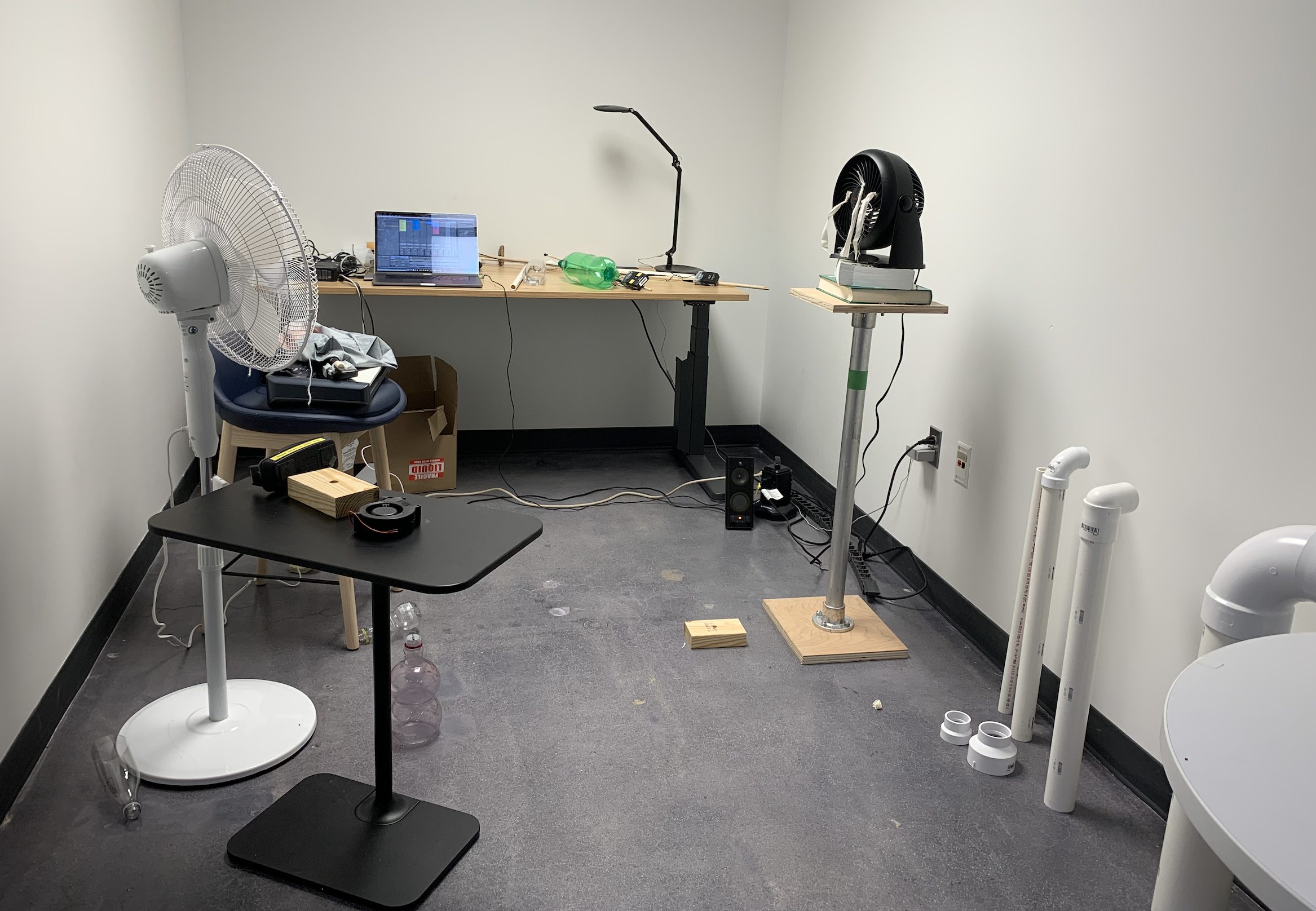 Hardware: Wearble midi controller