A treadmill help you train your fingers for better phone scrolling experience.

Collaborated with
Chengtao Yi
(in finger treadmill) &
Chenyu Sun
(in website), 2019
---
Role:
Concept, physical computing, fabrication, programming (front-end & back-end)
Tools for Finger Treadmill:
Maker Zero, LCD Scree, Conductive yarn

Tools for Website:
Node.js, Three.js, ML5.js, face recognization, machine learning
---

Technology has been shaping people's life and behaviors. In the past, people had to travelled to see what's out there. Today in the digital age, the ubiquitous internet access and the development of mobile technologies bring the world to windows on computer and mobile devices. In stead of using feet, we now use fingers to travel through the world. The endless streams of information on Youtube, Facebook, Instagram, News sites encourage people to spend more time on scrolling and browsing.



Finger Treadmill


In response to this phenomenon, Finger Is The New Leg is first created as a speculative product: Finger Treadmill --- For people to train their fingers for better HCI experience with mobile, tablet, keyboard and mouse.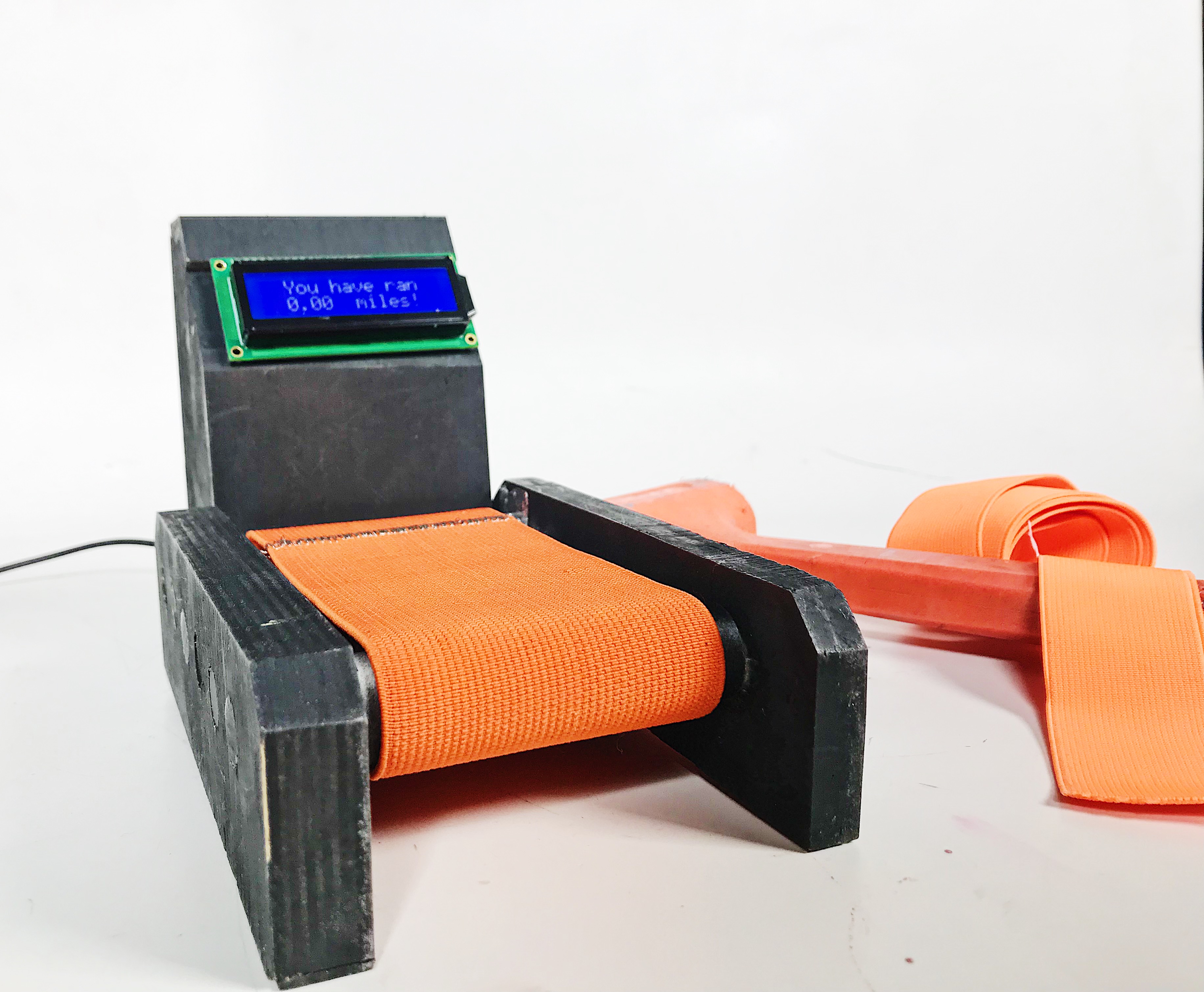 Website

A multiplayer avatar running 3D web game. User run with finger tapping. User make different facial expression to change speed.


User Flow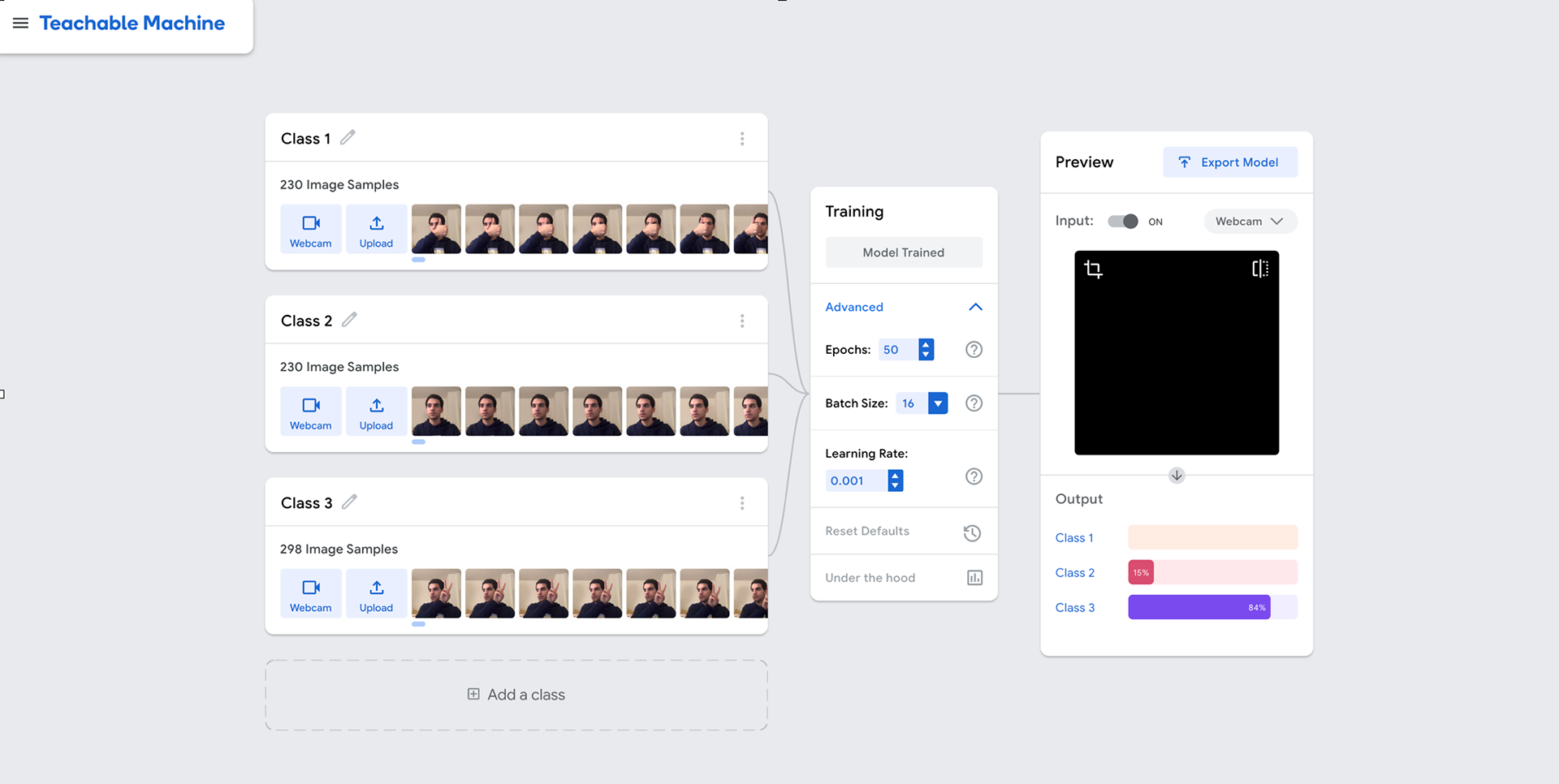 Gesture Training

Facial Expression Recognition API
User Testing